Well, I guess it has been almost a year since my last update, and many of you have asked me what I have done in that time. The short answer is "nothing".
I was waiting for quite some time for someone to pick up and repair my dented doors, T-panel & rear quarter. When he was not able to pick them up, I brought them to him. He was only able to repair the driver's door and the quarter. So by the time I got them back, it was almost October, and a 1959 DeSoto (just love those "D-E" cars) fell into my lap.
Work on that car kept me away from my home garage for quite a while, but that has now ended. It's a good thing, too, because It's only about 60 days until I have to leave for Memphis. I'd like to finish the car up in the next 45 days, so I have a chance to break the car in a little bit before taking the big drive. Although my car only has 1721.4 miles on her, she sat for almost 15 years completely disassembled.
I've finally started back in on the work that remains, and in the past few days I have painted the rear haunches, engine cover, and trunk compartment with a pebbled black truck bed liner. Looks great, is unbelievably durable, and should last a long time.
I finally, after a LOT of nagging, got my new rear wheel back from the powder coaters. They had it for close to a year. I'll eventually get it mounted and balanced as well.
I've also hung the hood on, and test hung my dented passenger door.
There are only a few major things left to do:
1) Purchase and install new passenger side door, install driver's door.
2) Install rear window.
3) Install and rebrush all stainless (and louver).
4) Install fascias.
5) Install new windshield.
6) Replace interior carpets.
7) Install new seat covers.
8) Install rest of interior.
9) Alignment.
10) Pennsylvania state inspection, road tests and power tuning, hopefully including a dyno test.
... so I'll be busy.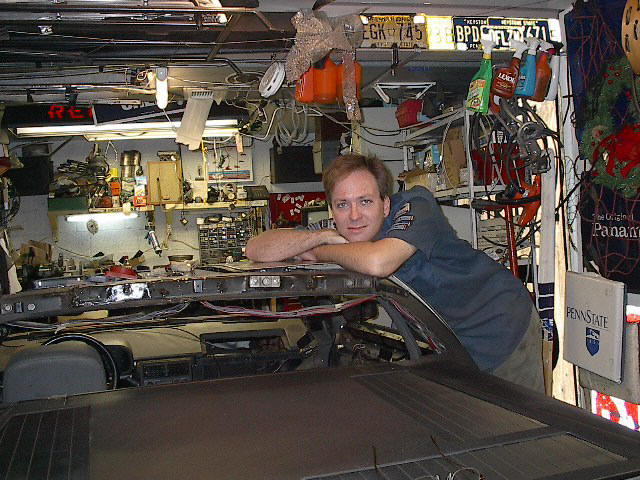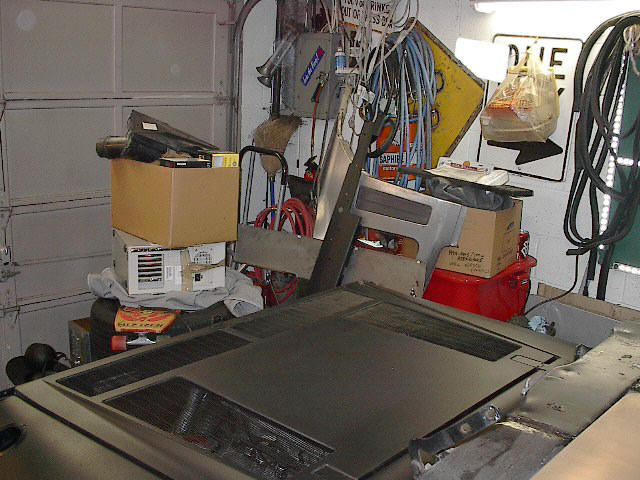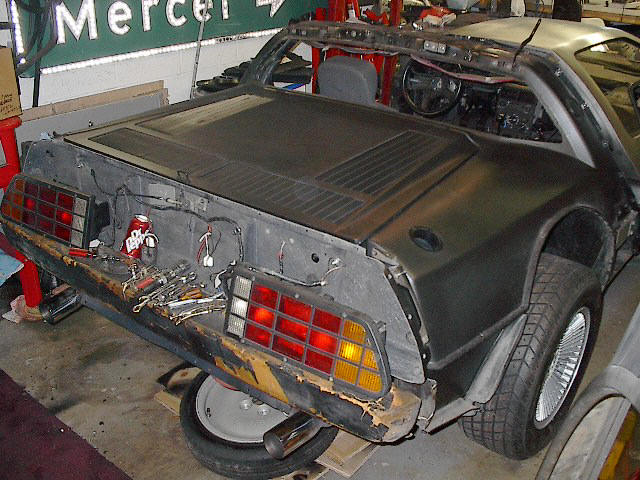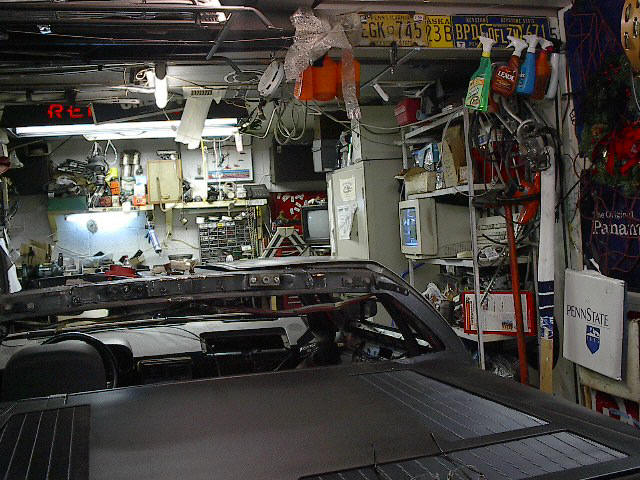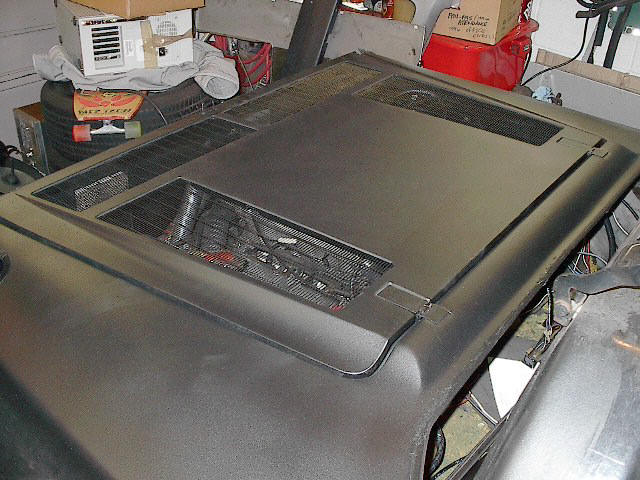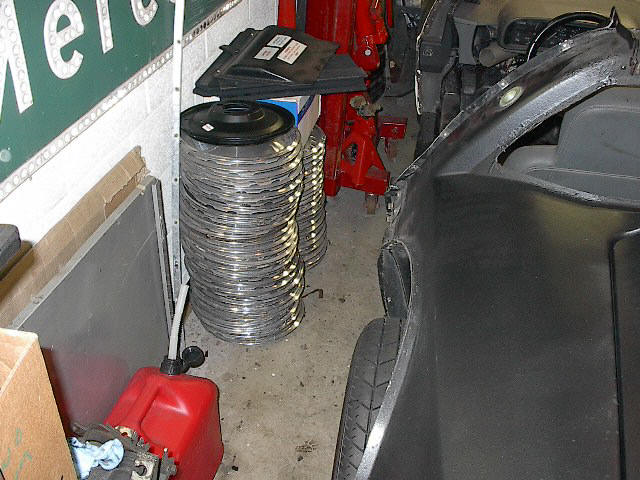 (42) 1957 Plymouth hubcaps. (31) 1958 Plymouth hubcaps. 4 DeLorean brake dust shields.