Part One:
When I started this whole deal, I promised to keep y'all informed of more than just a laundry list of updates/fixes/repairs etc. that were done to the car. I stated that my main intent was to chronicle what such a massive undertaking would have on the person restoring it -- John Q. Mechanic.

Well, it's been a living h--l for John Q. these last couple of months, let me assure you, and with almost exactly one week left to finish, the nightmare continues.

At this point, I'm pretty sure I'll be able to 'finish' the car in time for the show. Finish, in this sense, means completing assembly. There are still a few things left to do like reskin the seats, recover the headliners, etc. To many, either of those would be considered a major undertaking. However, after doing as much work as I have done to this point, any of those are seen more as a time-devouring nuisance, than a major project. The major project becomes completion itself, and the individual tasks blur away to an unconscious stream of items needed for simply "finishing".

Triage has set in to some extent; fit & finish are unfortunate victims of the race against time. My doors don't line up as I would like, but there simply is not enough time left to get them straightened up. Likewise goes for my dings -- no time left to fix them. As with most things in life, a quick-fix now equals more work later. I'm sure I will have to realign almost everything after redoing the doors -- a task that will undoubtedly take more time to complete later than in would have if I could do it right now. Time is the enemy, and it has beat up on me day and night for the last several months. Beaten me, and left me exhausted, stressed-out, and numbed.

A new nervousness has set in; a great fear actually. Since I have had the car assembled enough to actually take on the street, I have only put 2 miles on it. Approximately 5 minutes worth of driving. I'm very apprehensive that maybe there's something I forgot to do... or maybe some component just isn't quite ready to go yet. Nervousness, granted, but still it's a real feeling that's haunting me. I suppose it's mostly the feeling of wanting everything to be 'perfect' before I'm comfortable with driving it. Drive her, though, I must. I still have no idea of how she is actually going to perform on a 12 hour --- yes, 12 hour --- trip to Memphis. That's a h--l of a break-in, and a mighty large space of time for things to go wrong. I will be doubling the mileage on the car in just five days. It's got to get rolling some serious miles this weekend in order to break her in before that kind of a haul. To paraphrase-quote Red from The Shawshank Redemption, "it's time to get busy living or get busy dying. G-d d-mn right."

Things going wrong I really don't mind. I can cope with mechanical failures. I can cope with errors on my part during assembly doing damage to the vehicle. But not -now-. Not on -this- trip. There's a lot riding on this trip. Close to three years of my life has been spent preparing for one week from today... turning the key, and heading west. Faith in my technical abilities, pride in what I have accomplished, the respect of my girlfriend who is counting on the car getting us there (and who has put up with almost never seeing me for the last two months), and not letting down all the folks who have emailed to encourage me, saying they can't wait to see the car in Memphis. A lot will be riding on four Yokohama AVS Intermediates next Wednesday. The weight on both the tires and the driver has probably already exceeded the load limits, but there's no turning back now.

The final push is on, with every bit of my energies, to cross the "finish" line in Memphis and start to relax a little bit. The trip home gives me no worries. If something happens on the way home, I will deal with it, as I will have the time to deal with it. Time will once again be on my side.

Stress I have, worries I carry, but an overwhelming excitement and anticipation carry me through. To paraphrase Red again... "I find I'm so excited I can barely sit still, or hold a thought in my head. I think it's the excitement only a free man can feel. A free man at the start of a long journey whose conclusion is uncertain. I hope I can make it across the border. I hope to see my friends, and shake their hands. I hope that Memphis is as peaceful as it has been in my dreams. I hope. I hope."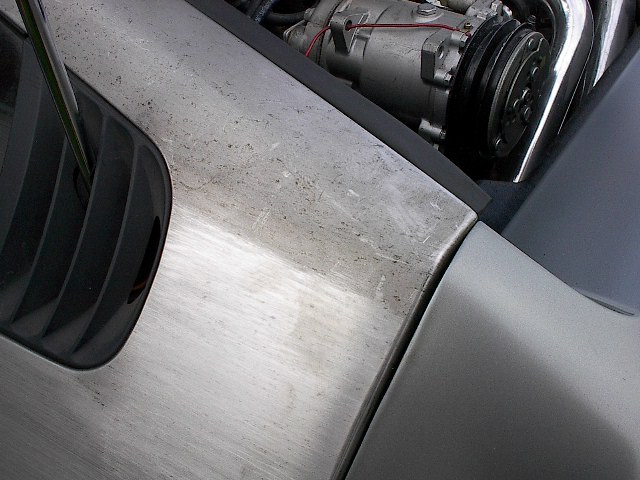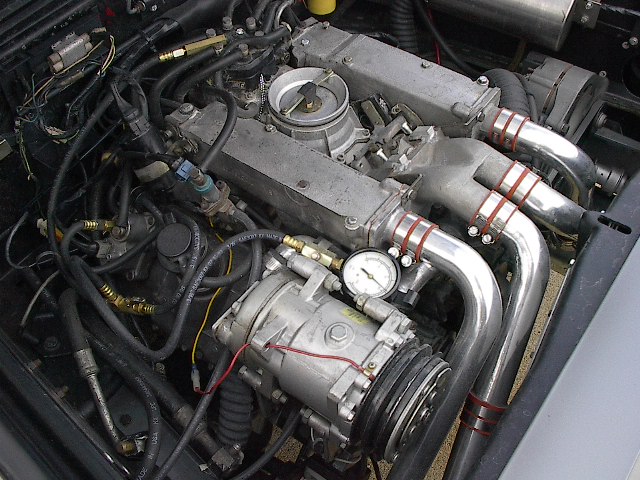 Part Two:
I'm finally wrapping up the interior... only the center console and headliners are left to go, and we're reskinning the seats tomorrow. The exterior is likewise just about ready... cleaning, brushing and detailing are all that remain.
The headliner backings were all kinds of warped and crunched. I soaked them with over 3 quarts of fiberglass resin to strengthen them and smooth them out.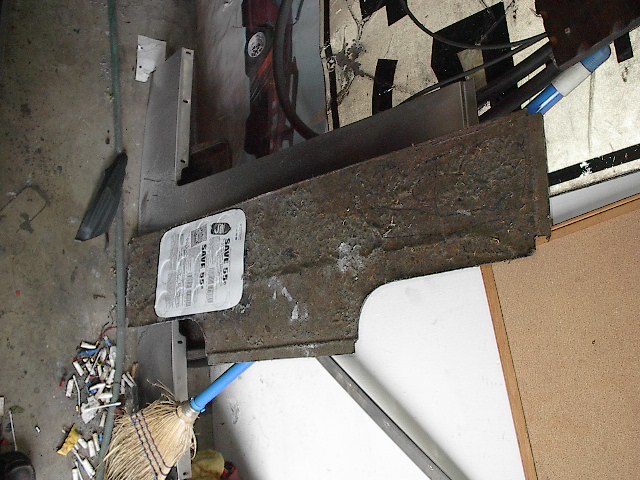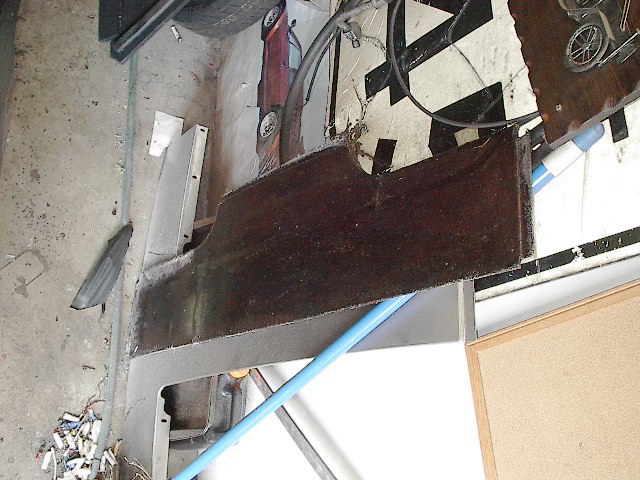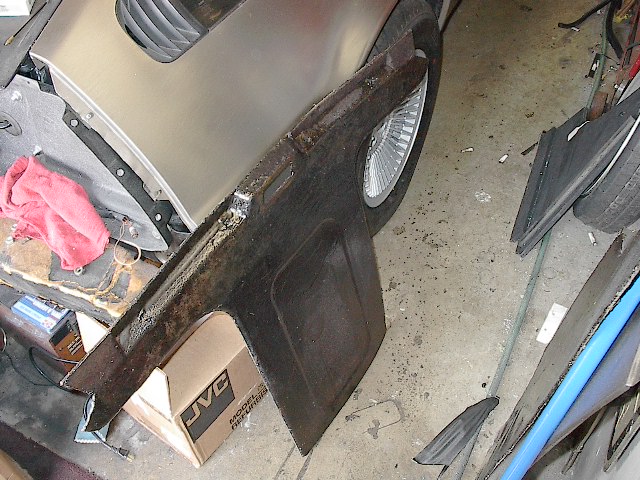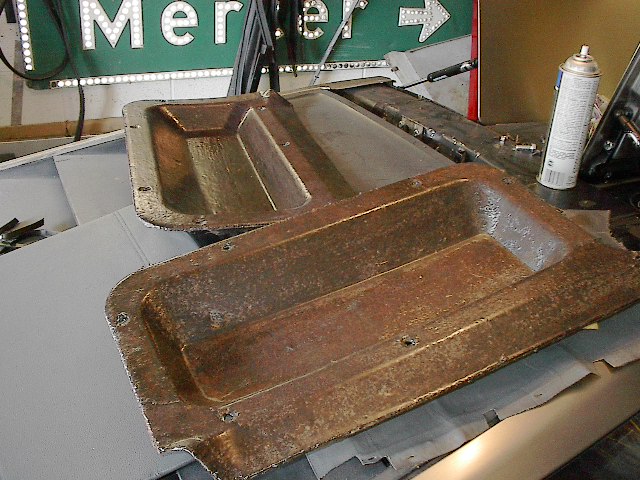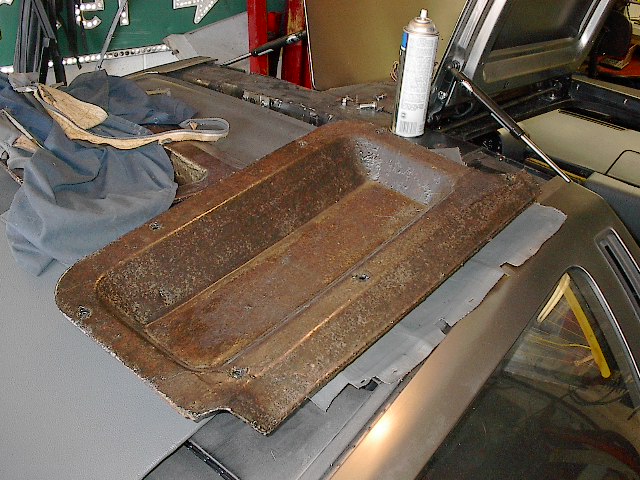 I've been a bit bothered by my ride height. I have Fred Lockett's springs and shocks that I received unused with the car. The front springs are supposed to lower the ride height by about 2", but right now the front end looks even -higher- than stock. I've seen this before with new springs, as often they take a while to settle. A while though, I don't have, so I stopped at a hardware store and asked them for "400 pounds of something heavy, compact, and cheap". Ten 40 pound bags of topsoil are now sitting in the trunk, and it's lowered the front end dramatically. Imagine that. Anyway, the height from level ground to the bottom of the front air damn was about 10.5". It's now sitting at 5.5" and looks goooood. I'd be happy if it evened out at somewhere between 7 and 8 inches.

Now, before I get all kinds of emails about hauling dirt to Memphis, I'm not going to. This is simply to sit in there for a couple of days to help coerce the springs down to their normal height faster. You also may being saying, "hey Dave... I can only fit 320 pounds of topsoil in my D". (If you're as insane as I am, that is). You would be right though, I can't get the trunk closed with more than eight bags. I'll be taking it down further to five bags (200 pounds) for about 100 miles of break-in driving on Saturday. Maybe it'll help, maybe not. I could always use the topsoil though; the yard's looking a little bare this year anyway.

In other news, I was able to locate a $4 mirror mounting kit for my compass/temp inside mirror. It has two different sized -plastic- buttons, and includes the mounting pad. This should solve the potential issue with the metal mirror button and the glass expansion.