I've been working about 60 hours a week on the car since the beginning of May, when I got laid off for the third time in a year. Most of my time has been consumed working on my "special project", which used over 600 feet of wiring and took about two weeks. I think I can solder connectors in my sleep now, but it's finally all wired up and working. On now to the rest.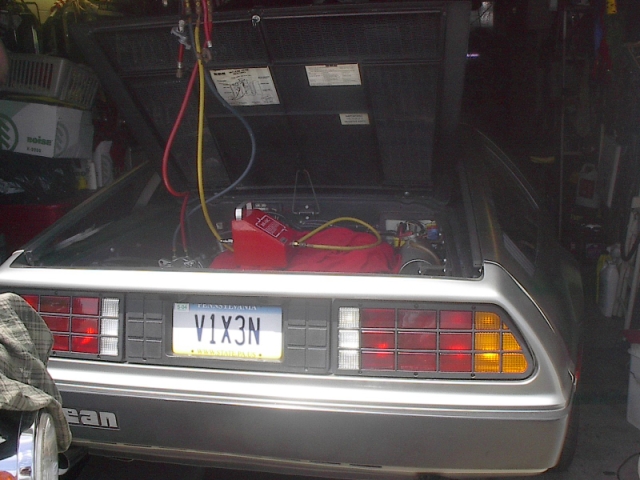 I installed new Walt TABs, fixed various leaks, installed a 165 amp alternator, refinished my exhaust tips, installed an Optima battery, mounted the ground effects, and replaced the driver's door. Dan Plakosh came over to help me align the doors and body panels, and he helped greatly in both respects. Both doors now travel up and down rather smoothly, and have good panel alignment as well.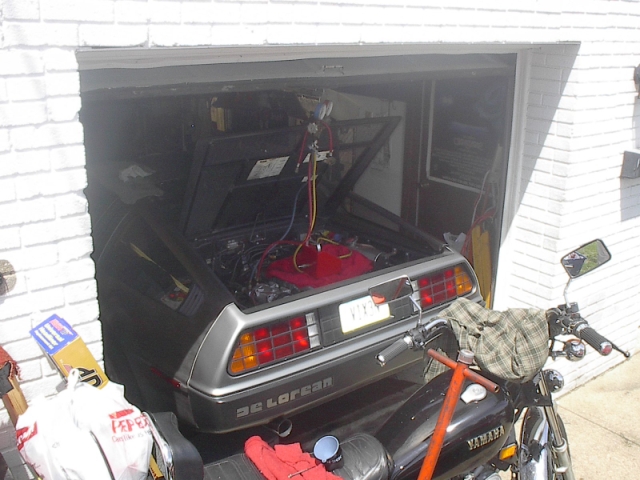 The lower piston pin on that side is bent, though, and the door does not travel fully upwards. Dan is coming to the rescue again, as he has a spare Grady reinforcing bracket which we are going to install tonight. Hopefully that will fix the situation.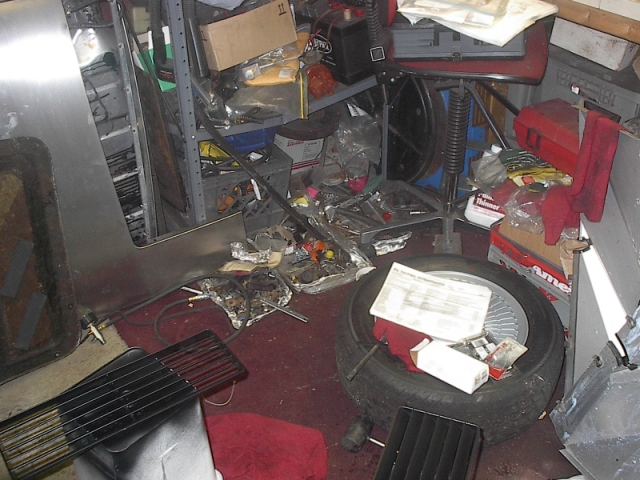 In any event, the major projects are almost all done, and my Pennsylvania state inspection is this Friday. Fortunately, I'm exempt from the emissions portion, as the car has only had 65 miles put on it in the last 5 years. Everything else should be fine, since just about every component checked in our suspension is brand new (tires, all parts of the brakes, the entire suspension, the steering, all of the bulbs, the exhaust, etc.) As a bonus, I'm having the inspection done in my own driveway rather than having to bring it down to the station. Not having to take it down there is a big relief.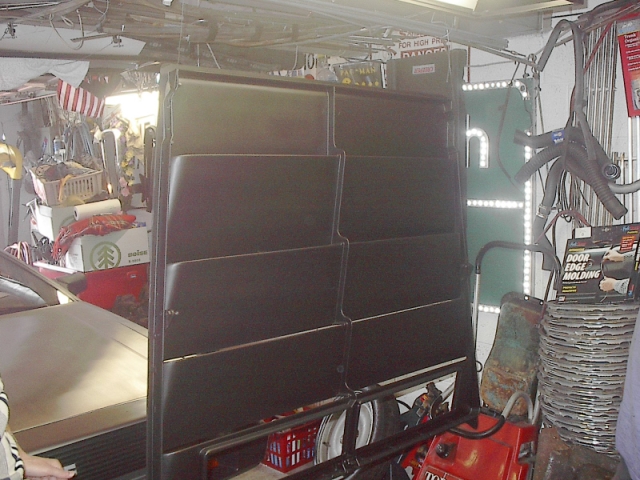 That brings me to another point. As time goes on and Pigeon Forge gets closer, my emotions are swinging wildly. At times, I'm anxious to get the car out on the road, while at other times I'm afraid to even back the car out of the garage. I'm hoping this will change soon, as we need to start putting some miles on the car this weekend. We can't leave for PF without breaking the car in some.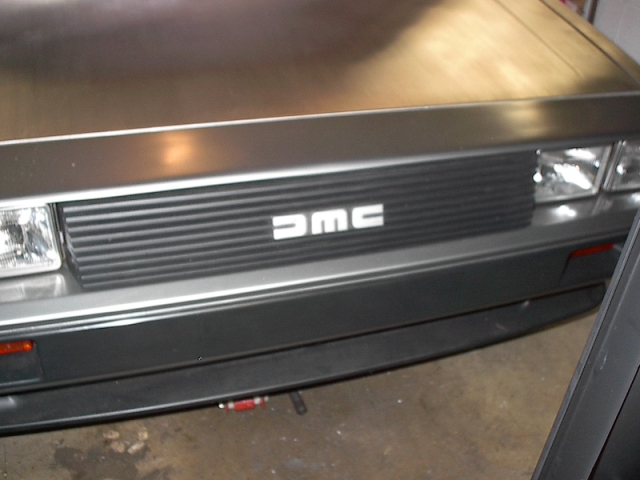 Projects left to go:
EXTERIOR
Clean engine compartment, glue down louver bump strips, install hood trim, repaint all external black trim, brush out the finish, touch-up engine cover, align trunk lid, and s
eal access panels in trunk

INTERIOR
Get new keys cut, install decals, install door seals, recover headliners, turbo gauge and vents, and window switches stencil
Costs for Weeks 238-240:

| | | | |
| --- | --- | --- | --- |
| Date | Purchase | Store | Price |
| | | | |
| 10-May-04 | Square Tubing | Home Depot | 9.56 |
| 10-May-04 | Flat Plate | Home Depot | 4.37 |
| 10-May-04 | Misc | Advance Auto Parts | 6.96 |
| 10-May-04 | Switches and Connectors | Radio Shack | 11.92 |
| 11-May-04 | Fasteners | Sears Hardware | 5.29 |
| 11-May-04 | JB Weld and Electrical Tape | Autozone | 10.13 |
| 12-May-04 | Bulbs and Fuses | Pep Boys | 20.27 |
| 12-May-04 | T-Taps and connectors | NAPA | 20.06 |
| 13-May-04 | Grommets, Wire, and Terminals | Advance Auto Parts | 37.21 |
| 13-May-04 | Zip Ties and Fasteners | Busy Beaver | 12.19 |
| 13-May-04 | Switches and Connectors | Radio Shack | 6.63 |
| 14-May-04 | Clear Labels | Staples | 10.48 |
| 14-May-04 | Connectors | Radio Shack | 3.38 |
| 16-May-04 | Insulators and Alternator Bracket | Advance Auto Parts | 13.76 |
| 18-May-04 | Fiberglass resin and screws | K-Mart | 12.81 |
| 19-May-04 | Tape and brushes | Busy Beaver | 10.86 |
| 19-May-04 | Mirror Mount | Advance Auto Parts | 3.19 |
| 20-May-04 | Mirror Mounts | Pep Boys | 9.48 |
| 23-May-04 | 21/64 Drill Bit | Home Depot | 4.33 |
| 23-May-04 | Helicoil kit | Advance Auto Parts | 29.19 |
| 25-May-04 | A/C O-Rings, oil, hoses, stop leak and dye | Autozone | 81.44 |
| 26-May-04 | Rivets | Winschel's Hardware | 5.77 |
| 27-May-04 | High-Heat Black Spray Paint | Busy Beaver | 5.99 |
| 28-May-04 | QM Back, Sankyo Compressor | John Hervey | 32.85 |
| 28-May-04 | AC Flush, Orifice Tool | Autozone | 40.63 |
| 28-May-04 | Rivets, fasteners, silicone sealer | Winschel's Hardware | 9.90 |
| 29-May-04 | Windshield washer solvent | Busy Beaver | 1.29 |
| 29-May-04 | Spray Paint, Krylon Semi-flat black | Wal-Mart | 14.22 |
| 29-May-04 | Connectors | Radio Shack | 7.47 |
| | | Weeks 238-240 Total: | $571.63 |
| | | | |
| | | Running Total: | $25,041.51 |