So, things are slowly getting back up to speed on the project. I've drained my old fuel and coolant, and started gathering things I'll need to finish up in the next few weeks. I will have more time as of May 7th, as I'll be laid off for the third time in a year. So much for cash flow, but I don't think I have too many more things to purchase. Got lucky there.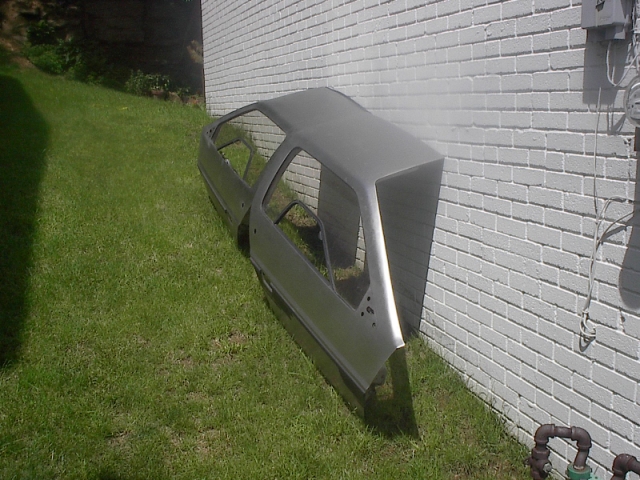 I've spent most of the last week on snipe hunts for various little parts. First off, is the mufflers -- my current ones are just too loud. I have a twin turbo, which uses these very tiny Walker 21959 mufflers. They are the standard oval types, 2" pipe, with a center inlet and offset outlet. The catch is, they have a body which is only 9" long. I -might- be able to squeeze a 10" body in there, but it would be awfully tight. I have had very little luck finding a suitable replacement, so I called up Walker's tech support line to see if Walker offers a quiter version of these mufflers. The tech assured me that these already -are- the QuietFlow model, the quietest models they had. So much for that route, and I've pretty much struck out on all of the other replacement mufflers I've looked at. Dick Ryan gave me the name and number of a place in Ohio where he had his custom built, so that may be an option, although a pricey one. Matthew Olans suggested the Ford catalytic converter option that Island now sells, but that's even pricier though, at around $1000 -each- cat.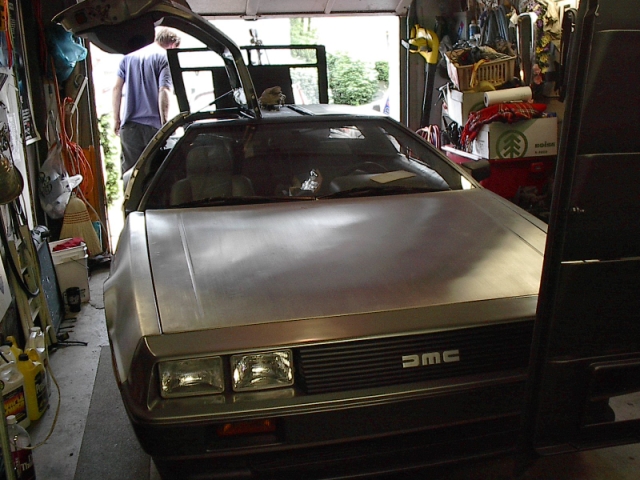 A lot of time on Google has steered me towards investigating resonated exhaust tips. These tips have an internal baffle, not unlike a glasspack muffler. They help reduce some of the 'brapping' and droning noise in the cabin. I'll hate to loose my current tips, as they look fantastic and are made from billet stainless. However, I'd rather have a decent interior noise level over looks these days. I've started searching for tips, but haven't found anything that I've really liked yet. If anyone out there is using some nice resonated tips and could point me in the right direction, I'd appreciate it.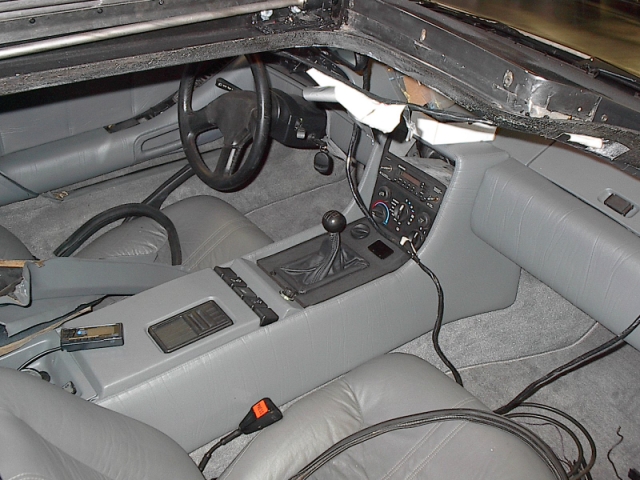 The last little time-consumer has been building my new Delco alternator. I bought a used version of the CS130 Delco alternator on eBay that is sold by a few of the vendors. It's the little 105 amp version, but it has the correct mounting ears that don't necessitate any cutting of the brackets. I was going to build it up into the 140 amp version, but after finding a brand new CS130 in a box in my garage, I may just swap the new internals to the other case and save the $$$. I honestly have no idea where this other new alt came from, but if you've seen my garage, you know I have only a rough idea of what is in there and where. Stuff just seems to appear from nowhere (and unfortunately, disappear to from whence it came). A 105 amp alternator should be plenty except when I'm running the CSP12180, but that is only going to be for brief periods I'm sure. Hopefully, that will be done soon and installed on the car.

This weekend, weather permitting, I hope to get the new driver's door installed and do a bunch of the little things on my list. I'll keep y'all posted on the progress.